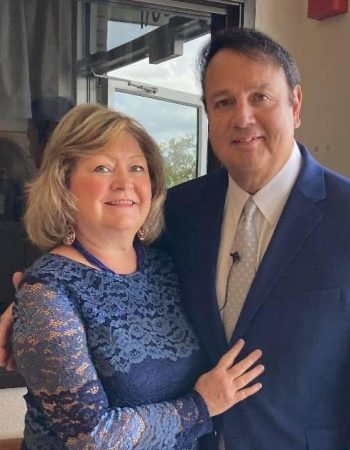 Pastor Gus and his wife Mary have been serving Westridge Fellowship since February of 2018.  In that time, the church has seen amazing growth and an even stronger commitment to God!
Pastor Gus was born and raised in the San Francisco Bay Area but having lived in Grand Prairie for over 38 years, he feels like a Texas native.  He has served at churches in Illinois, California, & Texas.  Pastor Gus has earned four degrees: AA at Mountain View College; BS at Arlington Baptist University; MA at Louisiana Baptist University; and a D. Min (Doctor of Ministry in Pastoral Leadership) at ATS.
Pastor Gus and his wife May have been married for 42 years and have three adult sons: Gabriel, Benjamin, & Timothy.  They also have three grandkids: Audrina aged 8, and identical twins Alayna & Annie aged 5.
Pastor Gus really believes that God has a great plan for Westridge Fellowship and wants to continue to expand its ministry to our hometown of Grand Prairie & the world!